Come and join us to check out who will be representing the Club in the Area Contests!!!!
Wanted!!!!!
Speech Contestants for Club International Speech and Table Topics Contests on 15th Feb 2017!
International Speech Contest: Requirement, MUST complete at least the first 6 projects of the Basic Communicator Manual.
Table Topic Contest: ALL MEMBERS ARE WELCOME TO TAKE PART!!!!
Winners will represent the Club at the Area Level Contests!
Let's congratulate Liang Siah for obtaining a 1st runner up medal for Queesntown Toastmaster Club in the above event held on 15th March 2014 at the home ground.
Queenstown Toastmaster Club was the hosting club and organised by Richard Tan, CC who is the D5 Area Governor as well as the club's IPP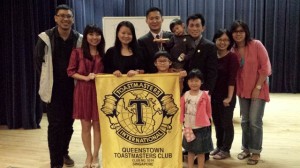 Congratulations to all contestants representing area D4 and D5 toastmasters club.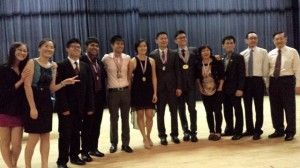 Champions will represent their respective Areas in District 80 Division D International Speech & Table Topic contest to be held at Nanyang Technological University, Tan Chin Tuan Lecture Theatre on 29th March 2014 at 1.30pm onwards.
The annual international speech and table topic contest has concluded successfully on 19th February 2014.
Liang Siah who has bagged down both awards will be represent the club at the Area D4 & D5 International Speech and Table Topic contest on 15th March 2014 1.00 to 5.30pm at Queenstown Community Club Auditorium.
https://www.facebook.com/events/1460810807473067/
Once again, the annual humorous and evaluation speech contest is here. It will be filled with lots of laughter for everyone.
Hope to see you there
Congratulations to our member, Glenn Lim, for winning the Champion for Area D5 Evaluation Contest held at AIA Changi on 22nd September 2012.
He will be representing Area D5 in the Division D Evaluation Contest to be held at James Cook University on 13th October 2012.