President Inaugural Speech Posting 18 July 2012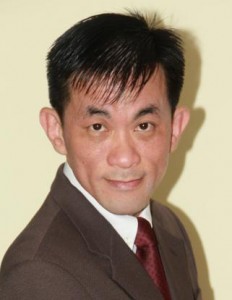 Good Day!
• Member of Parliament for Tanjong Pagar GRC, Dr. Chia Shi-Lu,
• District 80 Governor DTM, Patrick Oei,
• Division D Governor, ACS, ALS Ching Kwock Wing,
• Area D5 Governor, ACB, CL Catherine Goh,
• Past International Director, DTM Poh Kim Siong,
• Past District 80 Governor, DTM Goh Wei Koon,
• DTM John Sih,
• Guests and members.
It is an honor to be elected as 15th President of Queenstown Toastmasters Club.
Tonight, we are celebrating a new term, a new beginning in Queenstown Toastmasters Club.
With a new beginning, we need a new club motto!
"P.O.P"

P for Purpose
O for Opportunity
P for Passion.
P – Purpose
Knowing your Purpose will drive you and motivate you towards your goal! In a soccer game, when you are challenged by your opponent. What will you do? You will surely try your very best to dribble through or pass the ball to your team mate and direct towards the goal pole. A purpose driven life will keep you going no matter what circumstances and obstacles lies ahead. You may stumble and fall BUT it will not stop you from achieving your dream.
In Toastmasters Club, we have a common purpose that is to improve our communication and leadership skills. There will be time when you are distracted, ill-disciplined or facing giants in the process of reaching your goals.
Just remember, we are in it together. We understand and will encourage, motivate and inspire you, to strive towards the goal of being a competent speaker and leader.
That's the energy we will possess in this Club
O – Opportunity
In a recent interview with Steve Forbes, he said, "People do not regret in trying but will regret for not trying."
Do not be afraid to try, try your best, knowing that we are committed to see that you have every opportunity to speak, to serve, becoming a Competent Communicator and Competent Leader. We are committed to guide and to give you the opportunity to excel. Seize the Opportunity when VPE approach you to commit to speak and take up appointment in the meetings. Plan your speaking schedule and book your speaking slots early and commit to it.
Seize the Opportunity to speak
Seize the Opportunity to serve
Seize the Opportunity to improve and unleash the potential in YOU!
P – Passion
The definition of Passion – strong or extravagant fondness, enthusiasm or desire.
For Queenstown Toastmasters Club to last for 15 terms with continual excellence, it has to be the Passion!
We would like to acknowledge our passionate past presidents and especially the founding members of Queenstown Toastmasters Club.
We are grateful for their dedication and contribution to the club.
Their passion will pass on.
It is my honour to spread the burning passion to my executive committee and members. We will open the path and prepare the way for this club for many more years to come.
I believed, with a common purpose to improve in our communication and leadership skills. Seizing every opportunity to speak and serve with passion. We will enjoy the process and progress from maturity to maturity, glory to glory.
Envision a great term ahead!
Let us POP in unison, celebrating the new beginning!
Cheers !
Richard Tan
President
Queenstown Toastmasters Club – 2012 / 2013